Post by sporty on May 25, 2013 11:33:24 GMT -6
Here is my first part of many tips to come.
My goal here today in these pictures and video clips.
To help show you and teach you, (for novice and new to pinewood derby scout parents and kids. )
Starting off. Wood.
This here, is for showing how to draw the lines for axle spacing for you're wheels. This is a example guide and not how you have to do it. This is a GUIDE !
I recommend a good block of wood from the pinewood derby kit. Or one from a vender. Sometimes, You have to be picky here ! wood is not all good wood.
Important -- Is to have a good sqaure and true piece of wood. (Since I have not yet found a scout friendly way to check the squareness of the pinewood derby block of wood, It is something for me to ponder. To come up with something to share. I'll have to add it to my list.
I have always gotten my full blocks of wood from Max-v. But I also use the kits and items from venders.
But this post is geared towards new to scout pinewood derby cars.
This steps would be the first things that I would do, before worring about any other things.
First up
Here is a picture of a stock bsa wood block with the stock slots and also a full block of wood with no slots in it.
Here is a video clip (DOUBLE CLICK ON IMAGE TO PLAY VIDEO)
showing example of exstended wheel base.
2nd clip here-
shpwing the pro body jig, showing how to make a starter whole.
(a starter whole, is good is you are planning on drilling a canted axle whole)
-------
Picture of exstended wheel base full block, using both top and bottom to make two thin cars.
see the starter wholes.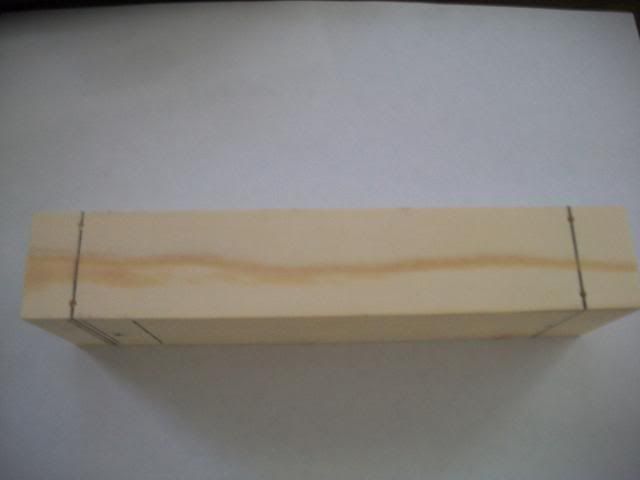 --------
Standard wheel base, Axle wholes, Not the slots.
--
--
---It's always good to mark, (R) for rear on the bottom of the car. and (F) for front on the bottom of the car at the front axle slots or axle whole area.
This is important later for when we get to adding weight. and weight placement.
--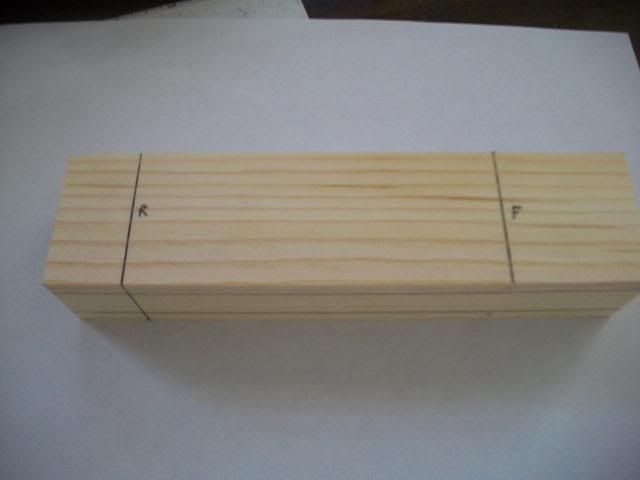 ----
---
Close up example of starter wholes, hand drilled, not very deep whole. 1/16th deep is fine. (this is for if you are drilling canted axle wholes in the rear) Or just good to have a starter whole, helps reduce making a crooked axle whole late on.
--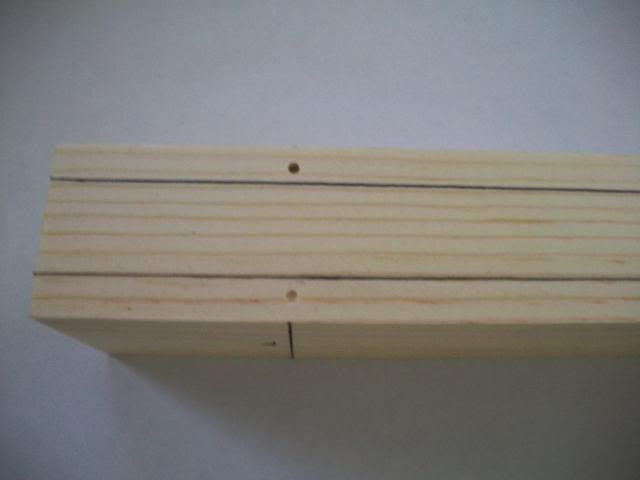 --
If you do not have a carpenters square. Parts of the Pro Bpdy Jig, can be used to help you draw the lines you need.
Video clip--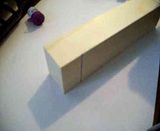 Video clip 2
--
--
Video 3--
another example here.
--
--
Another video clip--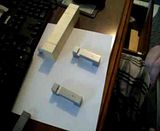 --
Video Clip--
-
----
These Pictures and video clips are to help you and guide you to drilling starter wholes in your wood. with showing you how to draw true and accurate lines on the wood for your axle wholes.
This is in using the pro body jig. To drill strait axle wholes or as a pre starter whole for drilling canted axles whole.
Canting I will show you in the next postings I will be doing soon.
I did not show exact ruler or math numbers for the exstended wheel base or the exact math or distance numbers for standard wheel base.
This may be soemthing I'dd add in future posts.
I'n trying to keep things a bit simple. It also means I leave a few things out.
Again, These pictures were attended to help first time and novice entry level parents of scouting and kids of scouting, in buildering there pinewood derby car.
Stay Tuned for the next oen to come, it will be axle whole drlling. strait and cant.
Weight placement will be the 3r4d or 4th posting in this serious. So hang in there that's coming too.
Sporty