Post by sporty on Oct 3, 2014 15:25:20 GMT -6
Folks, hi there.
What Can I tell you.I have been using the pro body jig, since it came out. I have built many fast cars and winning cars over the years, all do in a big part to this tool.
My kids have used it and the workshops I have put on or volunteered at. This tool has helped many cub scout kids, build a better car !
What I like about it !
I like the higher up axle wholes, brings the car lower to the ground. Less air getting under the front nose of the car. and if you know a little bit about physics . you know that the car up on the track, ready to race. its a little lower to the ground, compared to a pinewood derby car, that is just using the standard height of the axle wholes or slots.
That little bit of difference, mean the car does not have to fall as far as the other car. we could get all super tech and go into it, In a way that would be to complicated for the average scout. So that's all I will mention.
I like that, you can adjust it, and lock that location into place. So if the rules allow for different spacing. its fairly easy to adjust and not worry as much about having trying to ensure if its even !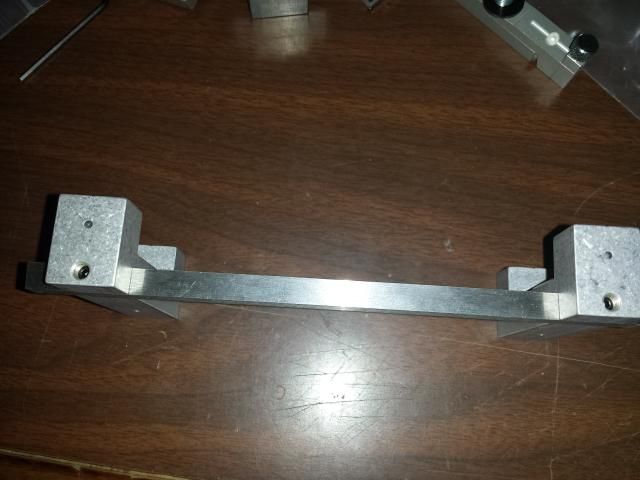 I like to use a carpenter square to draw my lines. and I like to do them on the side of the wood too.
Now you don't have too, but I like to use clamps.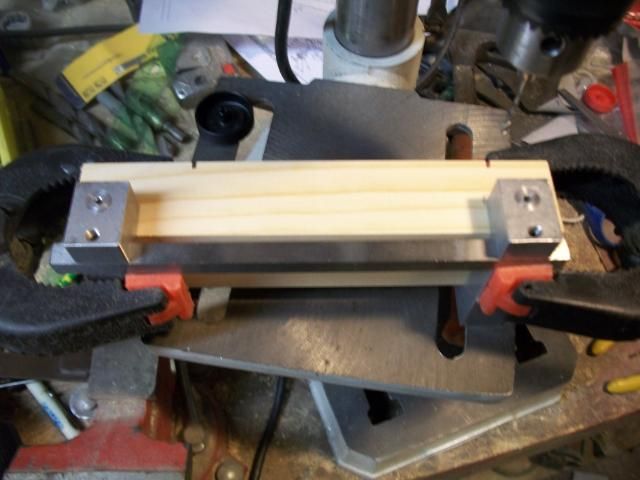 Now-
There is a few different ways to drill the axle whole, many use a pin vise with the drill bit on it. a #44. which comes with the tool when you buy it.
I like to drill mine with a drill press.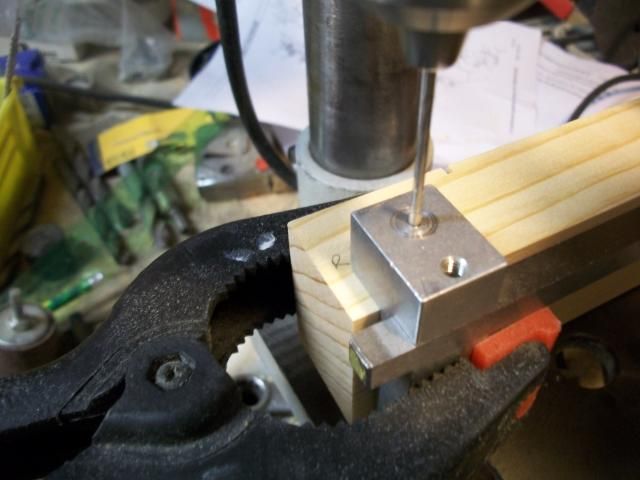 Now this drills strait axle wholes.
The key is always go slow, don't push the drill bit, don't force it, and back it off every 1/4 of a inch and go back in. after about 1/2 way drilled. its recommended to clean off the wood that gets stuck on the drill bit.
Doing so, helps to drill a good axle whole.
Now many people are doing canting these days. Don't know what it is ?
Well,
it is angling the axles to have the wheel surface (tread area0 Touch less of the track), less friction. It also helps the wheel go to the axle head of the axle, when the car goes down the track. Versus into the body of the wood.
So there is a few ways, you can do canting.
Im gonna mention this more in a few posts ill be posting before to long.
But the two ways I know.
Is either drill the axle whole at a angle or use axles bent to do canting. there are tools to help you bend the axles and also bent is at different degrees. a little or a lot. Pretty neat.
So. Make sure you got a true, good piece of wood. sometimes the wood that comes in the kits, are ruff. I always recommend a few extra kits. or buy a pinewood derby block.
The better the piece of wood, more square and true, the better, your axle wholes are going to turn out.
If the block is a tad to tight !. Some 120 grit sand paper, can help you smooth the side and get a better fit.
Make sure the block is level inside the tool and touching.
Here is a few pictures of what I mean.
You have to check and look. Its easy to think, its all the way in and right. Its not hard to do. its just something to learn and teach your son, what to check and look for.
See the gap, you don't want this-
The same here, a gap on one side- Don't want this either.
And this is common, I see happen. cuz they don't think to check it.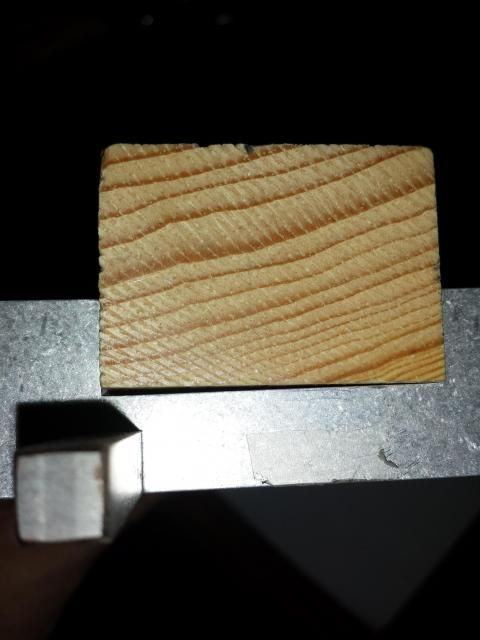 this is how it should look--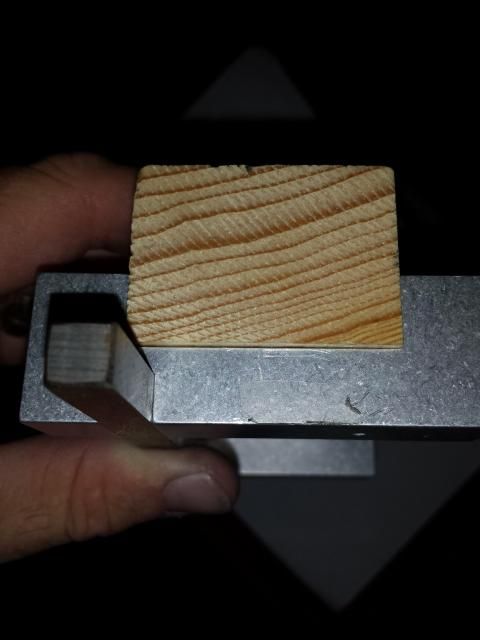 That's all for now. please see my other tips and posts for help and recommendations.
i'll be posting canting, two ways. coming soon
Sporty