Post by sporty on Sept 18, 2014 19:18:10 GMT -6
Hi !
Here is how and a newer way to add weight in a different place, using washers or lead or tungsten.
wood spacers, super glue and a few washers and some masking tape. Not hard to do.
If your scout rules allow, Please check first.
Just take a wheel and go to your local hardware store and find some washers.
Im sure in a few months, someone will be offering lead washers or tungsten washers.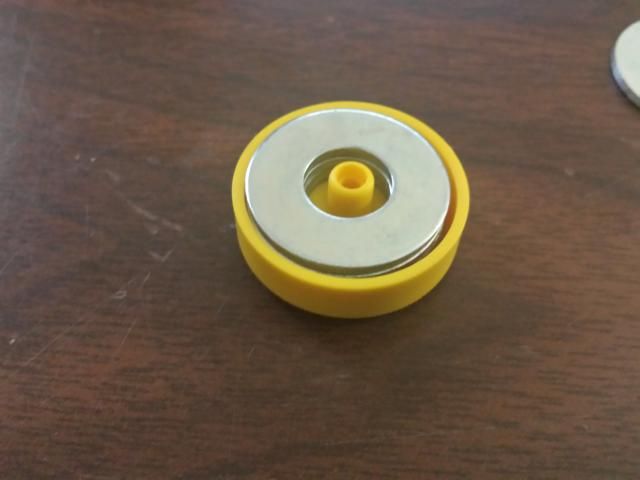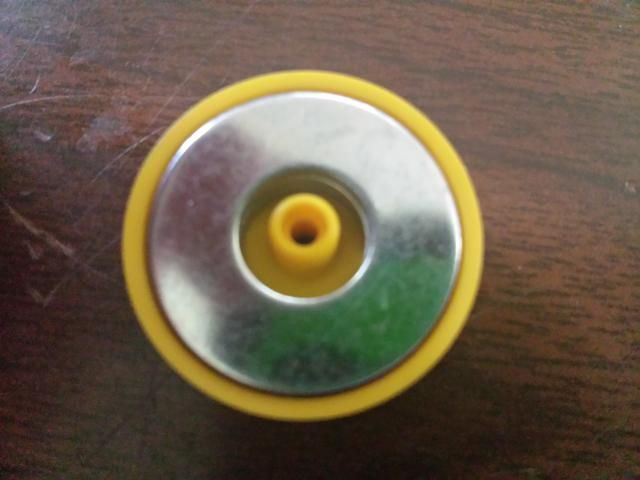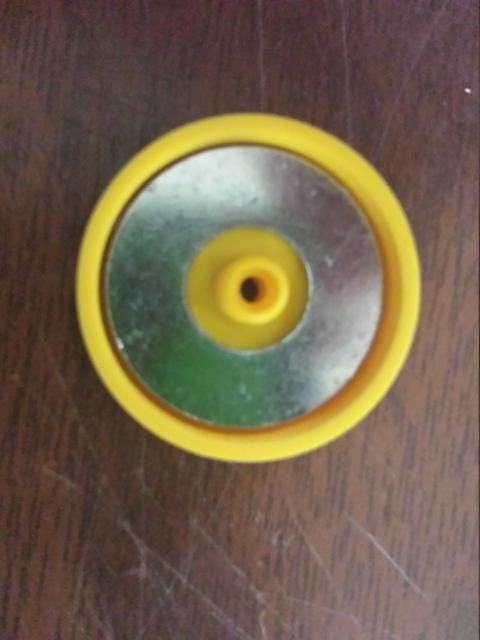 You are going to make a couple of spacers out of wood, and super glue them on to the 1 washer, 2 washers for both rear wheels.
3/16th thick. 3/8th wide and 4/8ths long. (trying to glue like seen in picture, centered.
Now you can glue the 2nd washer onto the first washer that you just glued the two pieces of wood on.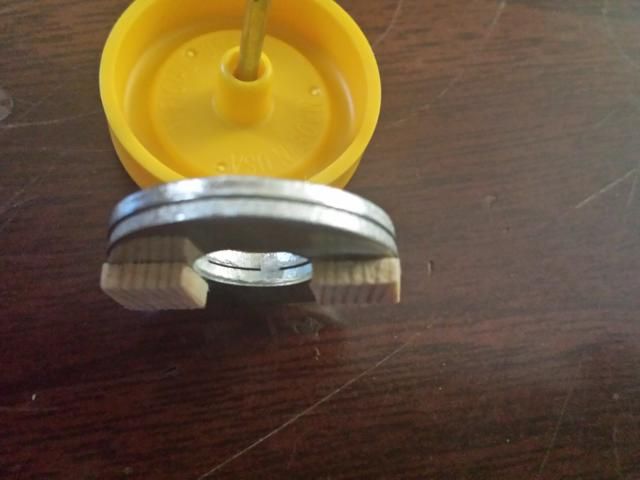 Now--
You need to get some masking tape, and make some strips, the same width as the two washers. you are going to wrap around the washers, 3 to 4 times.
The reason you are doing this. Is to make sure its centered the best it can when you install the washers/wood-glue to body. the tape will also keep the washers snug into the wheel as you do it.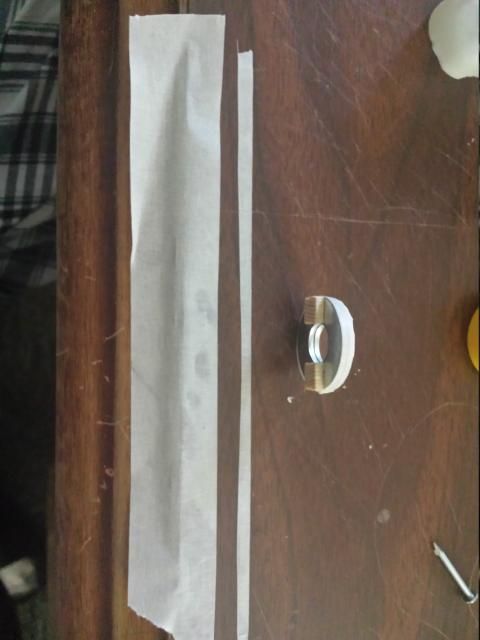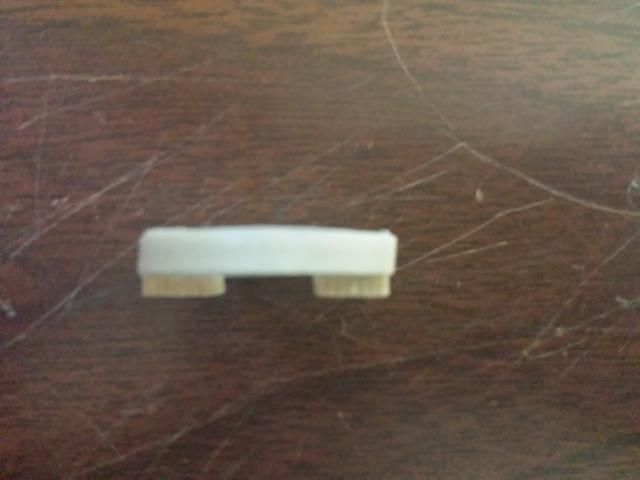 Now, you need to take a extra washer and just set it inside of the wheel. loosely. its there just for a few minutes. then it will be removed.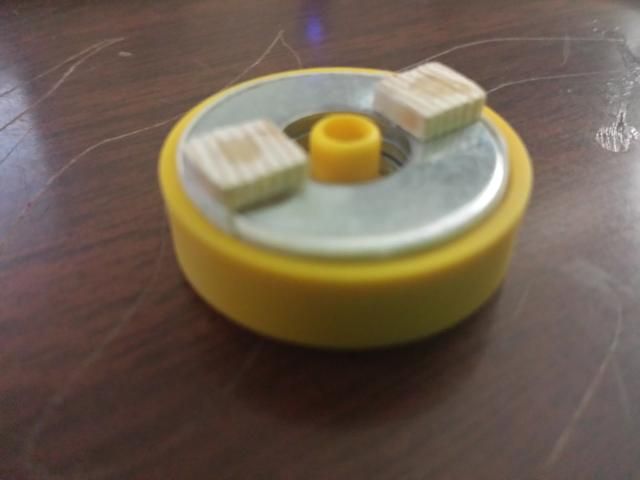 Now you need to take your axle and push it thru the wheel and the washers with the wood out, dab some glue onto the wood, either on the body, side or onto the two pieces glued onto the washer.
If you use gel super glue, keep in mind, due this with some extra wheels and axles. not the ones you will race with. Why ?
Super glue and gel super glue, leaves a film / haze / mist and can easily exporate a film into those area and slow the car down ! so better to use a extra axle and spare wheel. If you have none, then you might want to use gorilla glue or due this before prepping your wheels and axles.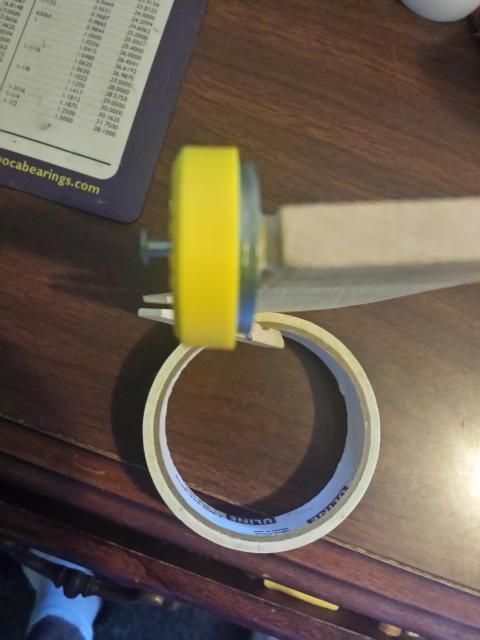 I don't have pictures , but once installed and the glue dries. take the axle back off and the wheel.
Remove that extra loose washer and carefully remove the tape off the two mounted washers.
Video clip, double click on image to play.
the wheel should be able to spin and not touch the washers.
Here is a picture of two washers on a scale.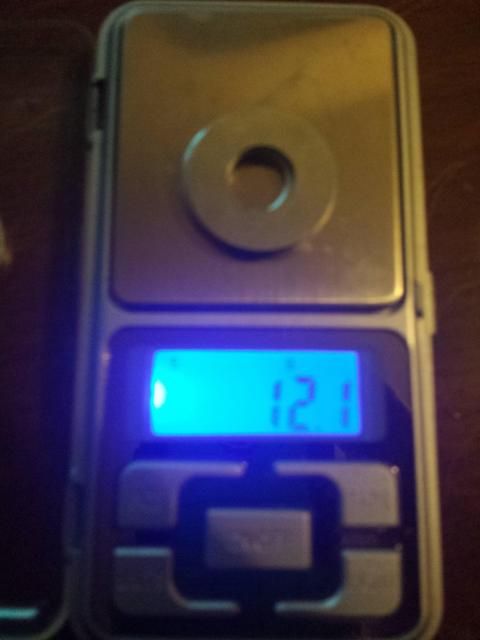 If you have a scale, you can check and make sure you get two washers for each side of the car that weigh the same.
4 washers will give you about 3/4 of oz of weight. not allot. but a number to use and reference, if you choose to try this and if your cub scout pack allows you.
And I am sure at some point, they will offer lead washers and tungsten washers.
Some pictures to see what both rears on the car with the washers and wooden spacers.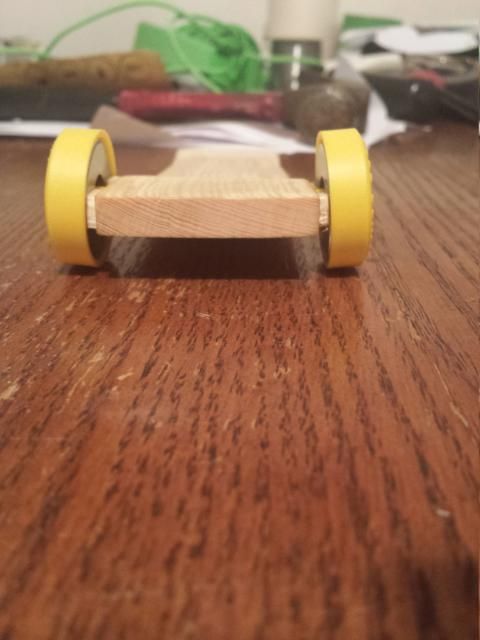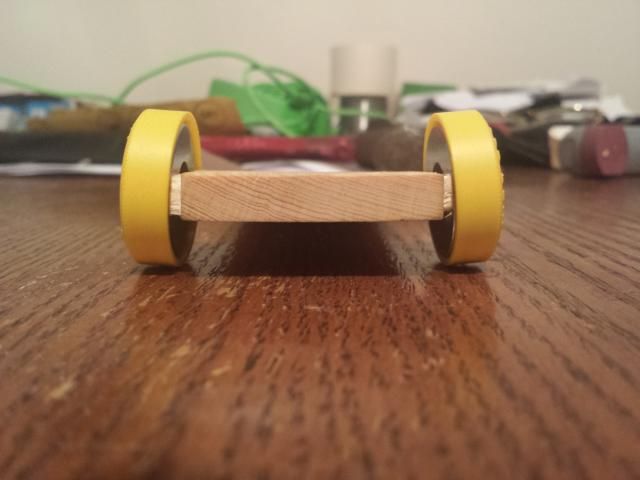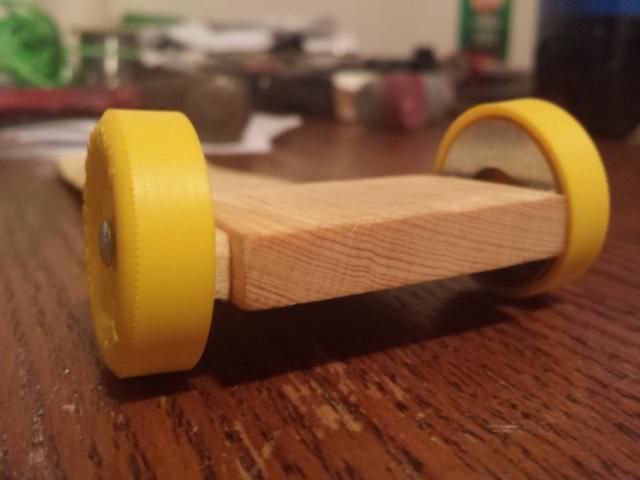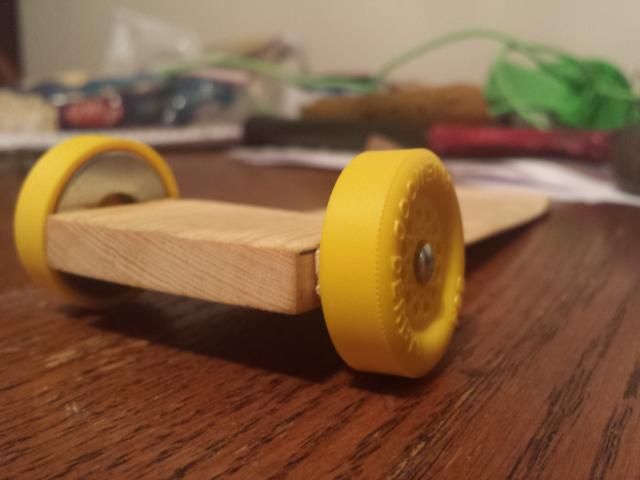 I hope you find this guide and tips helpful, if you choose to try to do this option. Again check that this will be allowed by your pack.
Sporty